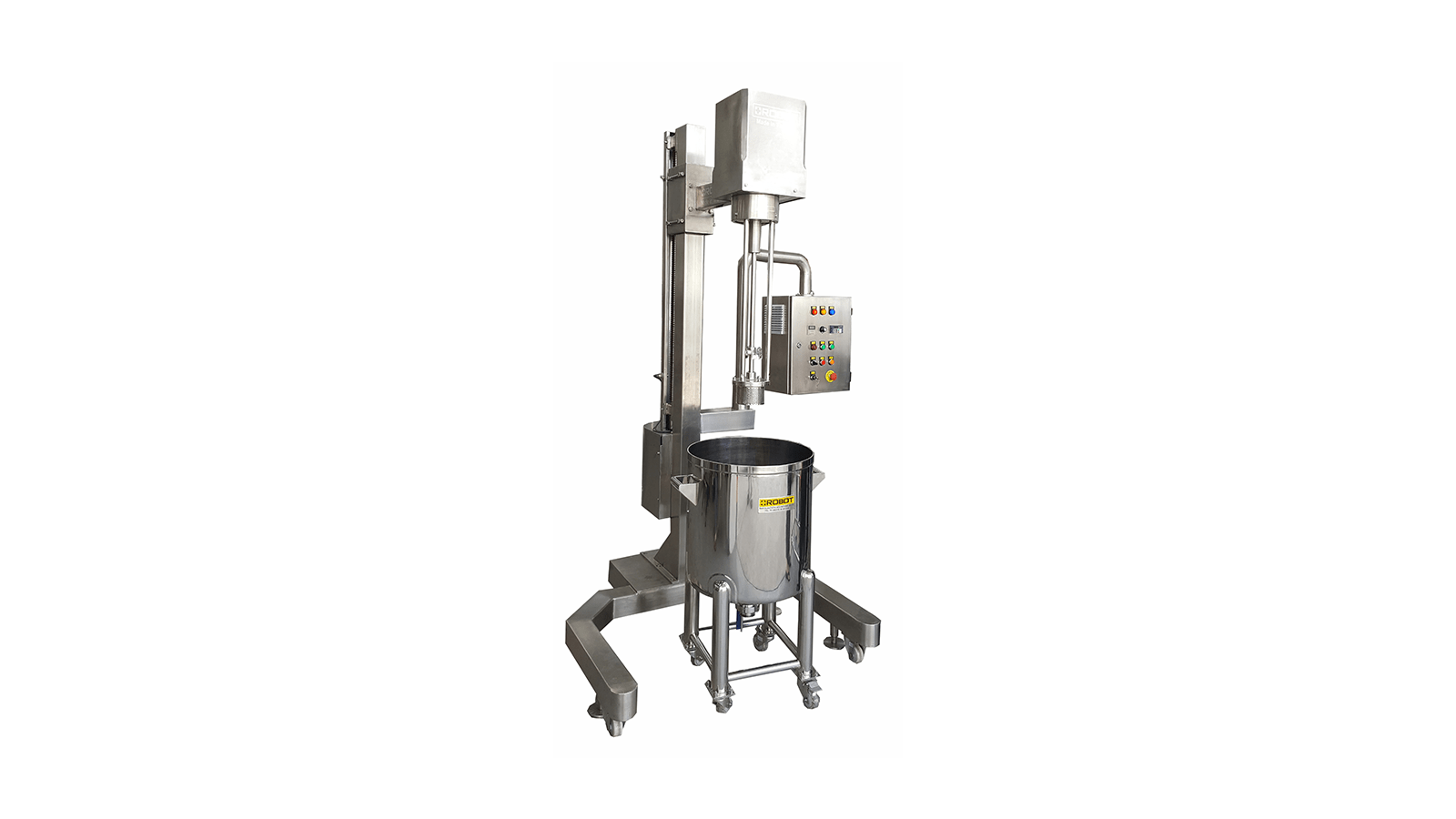 Agitator stand / Homogenizing mixer
Homogenizer / HOMO mixer
Mobile HOMO mixer
Material : Stainless steelSUS304 / SUS316L
–  Size : 1L. – 2L., 5L. – 20L., 20L. – 100L., 50L. – 200L. Or customize
–  Suitable for filling food , chemical products, cosmetic such as products as liquid or viscosity products  such as Juice, pharmaceutical liquid , mayonnaise, salad cream, cream, lotion, coconut jam, alcohol gel, sauce, oil, painting oil, etc.
–  Homogenizer head
–  Rise up – down agitator head by lead screw ( electric system )
–  Include inverter for adjust speed
–  Include timer
–  Have wheel and adjustable leg
–  Safety system
–  Stainless steel control box
–  This machine is designed to add high efficiency , reasonable price, easy to maintenance, compact machine , easy to operate and durable.
*** We can design machine to achieve customer's requirement.
*** The customer can test run the machine before make decision.