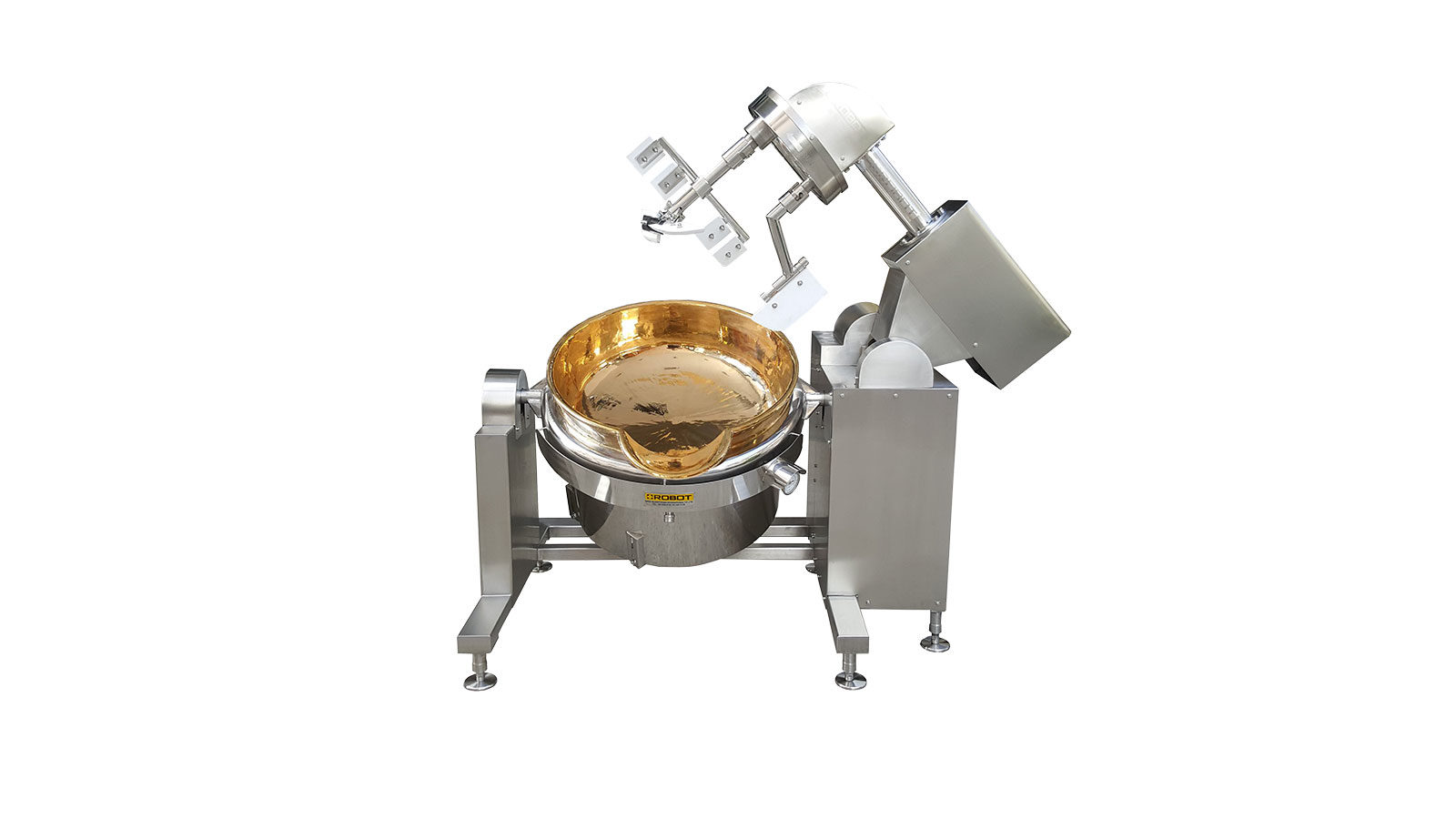 Brass kettle / Brass boil – mix kettle
Mixing kettle / Brass boil – mix wok / Mixing wok
Frying kettle / Cooker / Kettle with stirrer
–  Body's material : stainless steelSUS304
–  Wok's material : brass
–  This machine suitable for high viscosity product and continue working many hours.
–  Size : 50 – 600 L.
–  Layer : 1  with stainless steel cover
–  System : Gas system
–  This machine can be used for mix , fry, boil , roast, simmer, deep fry such as curry paste, pasty filling, fry rice, chicken deep fry, Tempura, rice dumpling,  Dried beef, dried pork, Fried stir basil with minced pork ,Thai Sweet Cereal Bar, durian paste, etc.
–  Rise up – down agitator by electric with safety system
–  Rotate wok kettle by electric with safety system
–  Temperature control
–  Adjustable leg
–  Safety system
–  Stainless steel control box
–  This machine is designed to add high efficiency  , reasonable price, easy to maintenance, compact machine , easy to operate and durable.
*** We can design machine to achieve customer's requirement.
*** The customer can test run the machine before make decision.