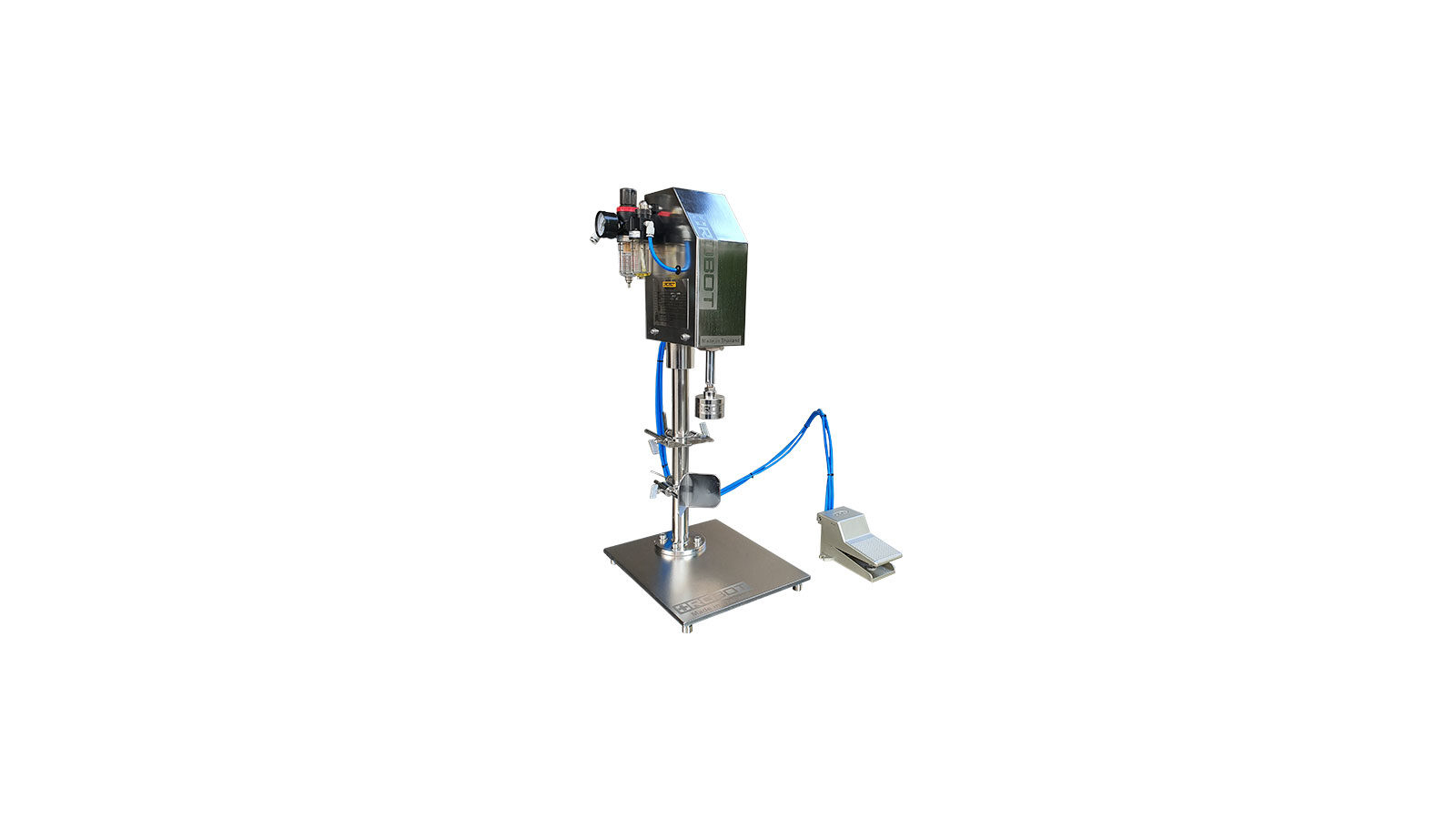 Semi – automatic press capping machine
Semi-automatic press capping machine
Press capping machine / Semi-automatic capper / Press capper
–   Body's material : Stainless steelSUS304 / SUS316L
–   Bottle : Plastic , glass, gallon, roll on bottle, spray bottle etc.
–   Adjust height
–   Adjust press torque
–   Adjust speed
–   This machine is designed to add high efficiency, reasonable price, easy to maintenance, compact machine , easy to operate and durable
*** We can design machine to achieve customer's requirement.
*** The customer can test run the machine before make decision.