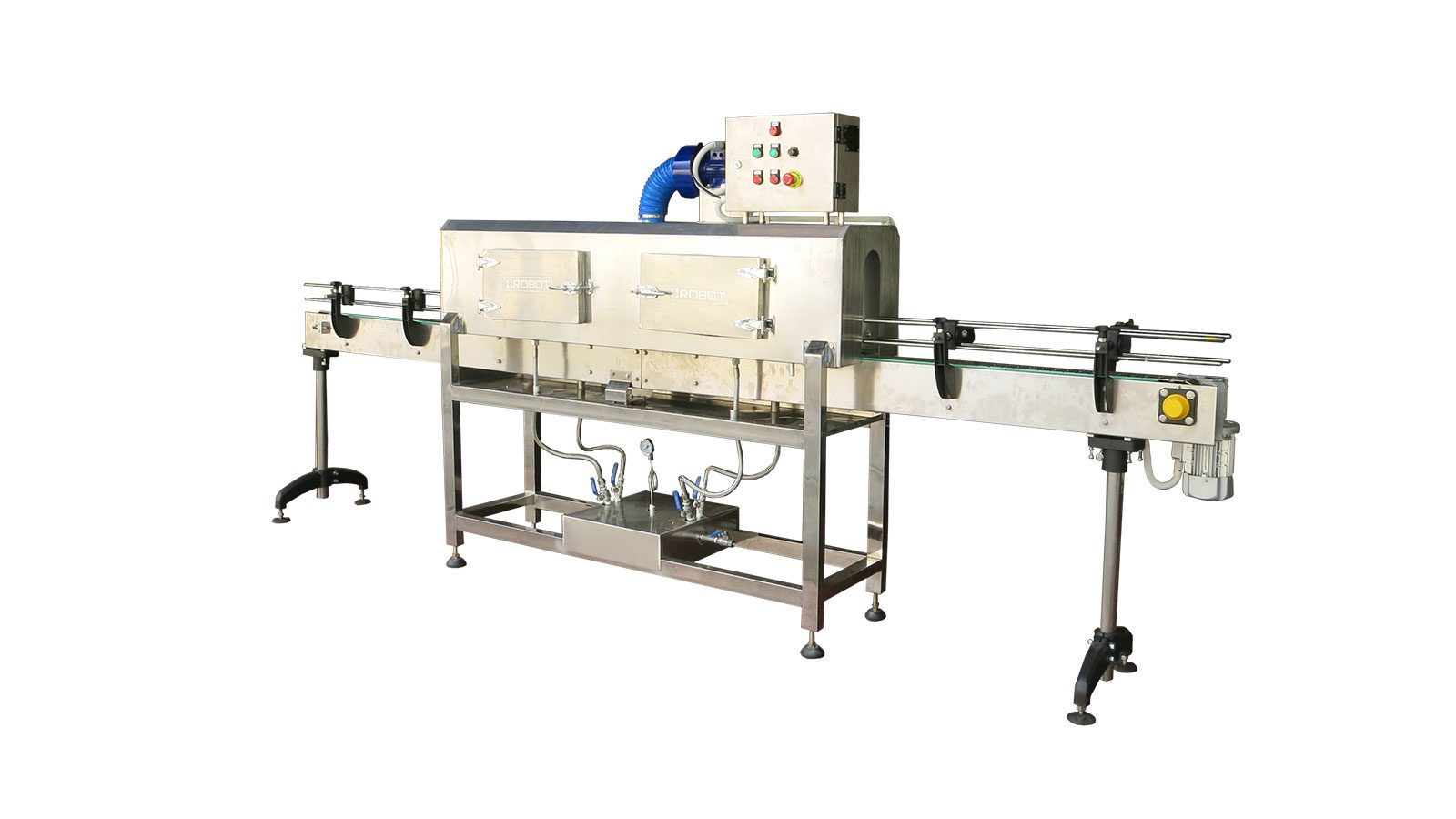 Shrink / Steam shrink tunnel
Heat shrink tunnel / Shrink tunnel machine
Shrink labelling tunnel
–  Material : Stainless steel / Iron
–  Type : Semi- automatic or automatic
–  System : Electric or steam
–  Shrink' s positon :  Bottle neck , label ( upper – middle – bottom or whole body ) , canton ( 6 – 12 – 24 )
–  Packaging : Glass bottle, plastic bottle, can , box, gallon etc.
–  Temperature control
–  Inverter for adjust speed
–  This machine is designed to add high efficiency , reasonable price, easy to maintenance, compact machine , easy to operate and durable.
*** We can design machine to achieve customer's requirement.
*** The customer can test run the machine before make decision.