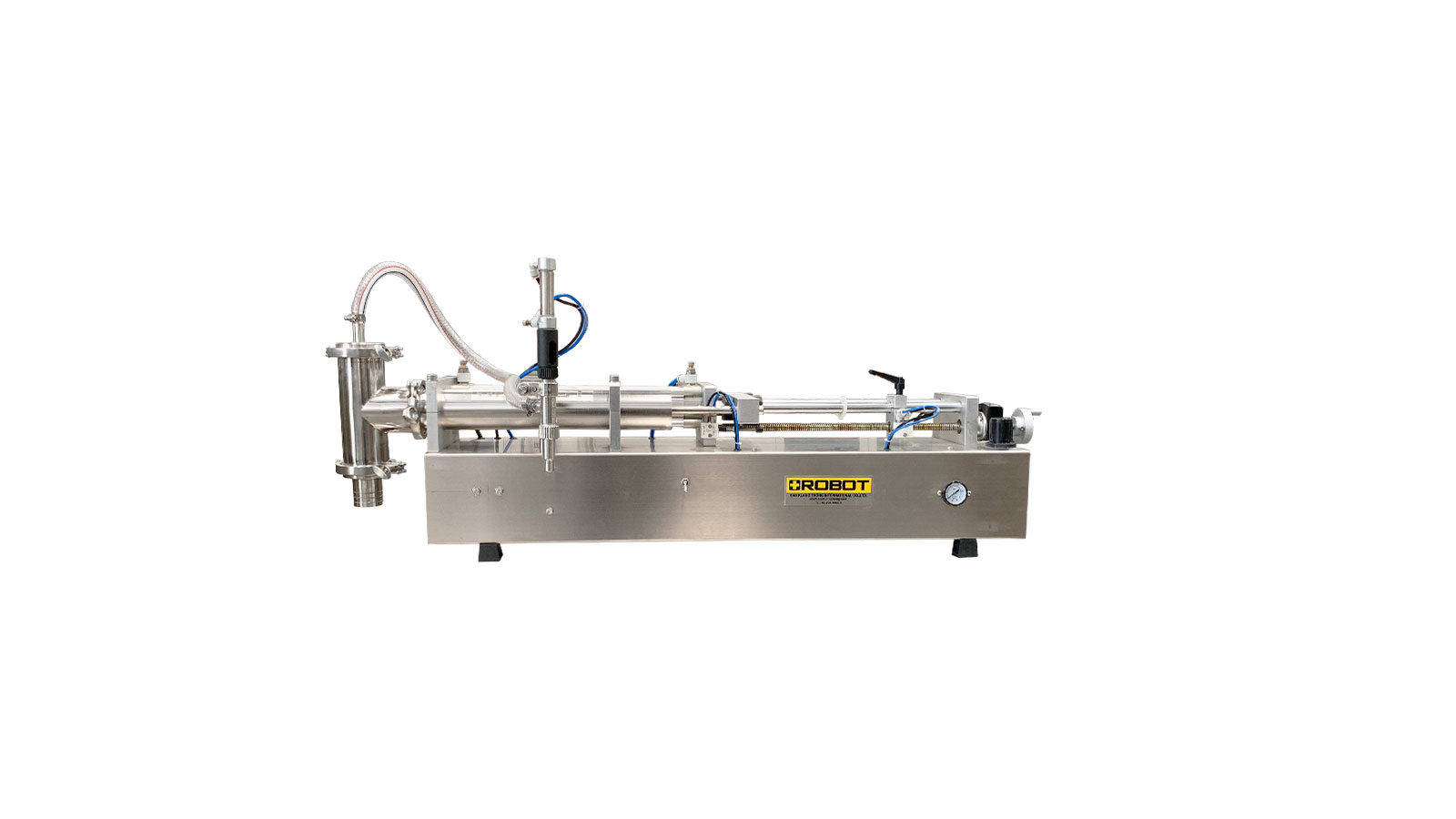 Semi – automatic piston filling machine (Check valve type)
Semi-automatic piston filling machine – check valve type / Semi-automatic piston filling machine / Semi-automatic filling machine
/ Piston filling machine / Volumetric filling machine / Filling machine / Check valve filling machine
–   Body's material : Stainless steelSUS304 / SUS316L
–   Contact part's material : Stainless steelSUS316L
–   Suitable for products that require packing precision such as water , juice, tofu, milk , jelly, oil, cream, ketchup, salad cream, honey, yoghurt, alcohol gel, dish washing liquid, fabric softener, medical products, chemical products and liquid product.
–   Filling volume : 5-60 cc.,  20-250 cc.,  50-500 cc.,  100-1000 cc.,  250-2500 cc.,  500-5000 cc.
–   All contact parts can take off to clean
–   This machine is designed to add high efficiency, reasonable price, easy to maintenance, compact machine , easy to operate and durable
*** We can design machine to achieve customer's requirement.
*** The customer can test run the machine before make decision.