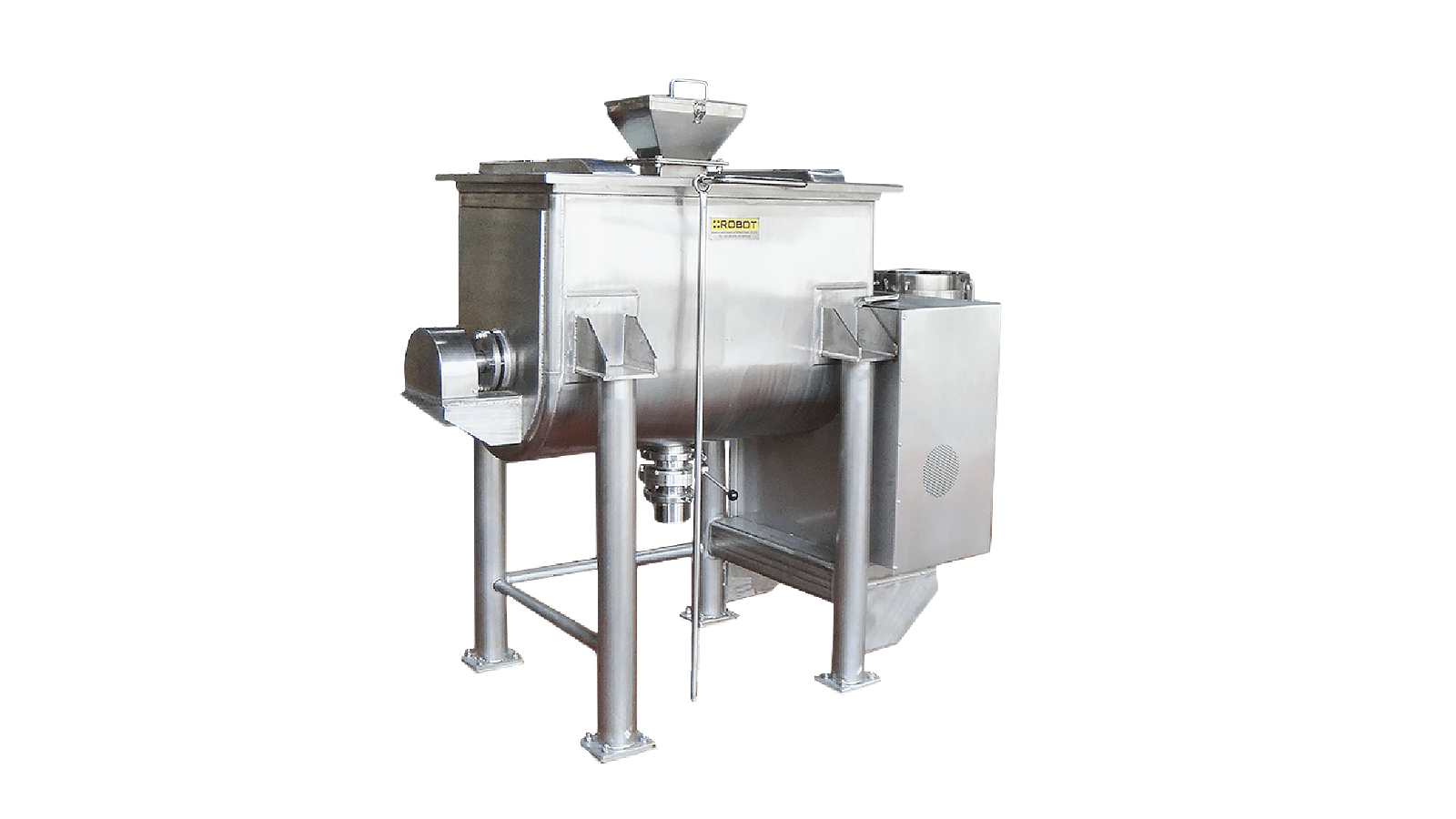 Stainless steel ribbon mixer
Ribbon Mixer / Ribbon Mixer
Powder Mixer / horizontal powder mixer
U-shape ribbon mixer
Material : Stainless steelSUS304 / SUS316L
–  Size : 100 – 10,000L.
–  It can be used to mix powder with powder, powder with liquid, and powder with granule.
–  Product : All kinds of powder product such as Coffee 3 IN 1, flavor powder, monosodium glutamate, food supplement , animal food, tea, salt, ingredient, powder ingredient etc.
–  Include Timer with alarm
–  Standard valve for horizontal mixer is pneumatic planar flap valve. When close the valve, the planar flap match the mixing barrel perfectly, this makes no mixing dead zone and better mixing effect.
–  This machine is designed to add high efficiency , reasonable price, easy to maintenance, compact machine , easy to operate and durable.
*** We can design machine to achieve customer's requirement.
*** The customer can test run the machine before make decision.